WHO MAKES THE CAMERATA AND THE MUSIC HAPPEN?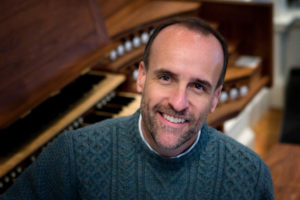 Artistic Director, Mark Anderson
maa718@aol.com
A native of Montana, Mark Andrew Anderson is Director of Music at Shadyside Presbyterian Church, Artistic Director of the Pittsburgh Camerata and Executive Director of the Music in A Great Space and Music for Midsummer Nights concert series. He also serves as the American Choral Directors Association PA Repertoire & Resources Chair for Music in Worship. Previously, he served as Organist/Choirmaster at The Presbyterian Church of Chestnut Hill (Philadelphia) for fifteen years, in addition to holding prior positions in New York, Kentucky, Texas, and California. Dr. Anderson studied at Westminster Choir College, Indiana University, The Graduate Theological Foundation, and The Eastman School of Music. He has taught at Westminster Choir College, Centre College of Kentucky, and Austin Presbyterian Theological Seminary.
Dr. Anderson has presented recitals and workshops throughout the United States, Canada, Puerto Rico, Europe and Japan. Performances, both live and recorded, have been broadcast on the BBC and NPR. His reviews in the Reykjavik Morgunblaðið referred to his playing at the monumental Hallgrímskirkja as "precise … subtle, insightful, elegant." An active composer, he has won awards for both his choral compositions and hymns, including the AGO/Concordia University Composition Award.
The first music director of the Pennsylvania Girlchoir of Philadelphia, Dr. Anderson led the choir on tours to twelve countries and prepared the choir for performances with the Yaroslavl (Russia) Symphony, the Philadelphia Orchestra and Philadelphia Opera Company. He is the founder and past director of the San Marino National Organ Competition, the San Marino Music and Arts program, and the Westminster Choir College Middle School Vocal Camp, and the Music for Midsummer Nights concert series. For several years, he was the director of the Westminster Choir College Summer Organ Week for High School Students, and he is a past Dean of the Philadelphia Chapter of The American Guild of Organists.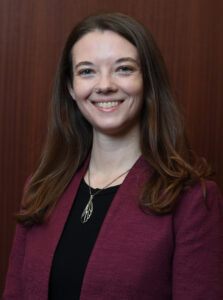 Executive Director, Angela Goldberg
agoldberg@pittsburghcamerata.org
Angela Goldberg is the Executive Director of the Pittsburgh Camerata and Pittsburgh Girls Choir. Ms. Goldberg is the first shared Executive Director under the administrative affiliation formed by the organizations in 2021. A native of Buffalo, NY, Ms. Goldberg began her arts management career as the first Managing Director and first ever full-time employee of the Buffalo Philharmonic Chorus (BPC). In her role with the BPC, she helped the organization grow their administrative capacity, streamline their operations, and had the opportunity to lead the chorus through winning their first Grammy Award for Best Choral Performance in 2020.
Ms. Goldberg holds an MA in Arts Management, which she received from the University at Buffalo in 2017. She also holds an Executive Certificate in Nonprofit Management from the Harvard Kennedy School. Additionally, Ms. Goldberg holds a BA in Writing from Ithaca College where she studied everything from poetry to grant writing.
Working as an arts administrator has given Angela the opportunity to utilize her communication, organizational, and creative problem-solving talents within the context of the performing arts. Striving to continually develop her skills as a leader in the field, Angela has attended Chorus America conferences, completed Chorus America's 2021 Chorus Management Institute, and was a member of Chorus America's inaugural ADEI Learning Lab. In Buffalo, she was selected as a participant in the Cullen Foundation's inaugural Cullen Fellows Program, was a member of the WNY chapter of the Association for Fundraising Professionals, and served on the Buffalo Skating Club's board of directors.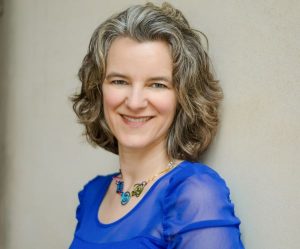 Accompanist, Ellen Fast
Pianist Ellen Fast is an active contributor to Pittsburgh's music scene. The founder of the Jade Piano Trio in October 2018, she collaborates often with area vocalists and instrumentalists and has appeared with the Pittsburgh Concert Chorale, the Incidental Chamber Players, and OvreArts, which premieres new works by local composers.
Ellen also loves choral singing and is a member of several area choirs. She has been a member of the twelve-voice professional women's ensemble Seraphic Singers and was a Core member and occasional accompanist for the Mendelssohn Choir of Pittsburgh.
Ellen received a master's degree in collaborative piano performance from the University of Wisconsin–Madison, where she was a student of Martha Fischer and a recipient of several scholarships. Her undergraduate degree is from Goshen College in northern Indiana, where she studied with Marvin Blickenstaff and was a winner of the school's annual Concerto-Aria Competition.
Ellen recently completed a diploma in Horticulture Technology at Bidwell Training Center and works at Hahn's Nursery. She also proofreads books for Houghton Mifflin Harcourt and music scores for A-R Editions. In her free time, she enjoys baking, doing the New York Times crossword puzzle, and taking floral design classes.
Administrative Coordinator, Leah Givelber
Leah Givelber is an accomplished performer and violin teacher.  Leah began playing violin at the age of 4 and has degrees from the Eastman School of Music and New England Conservatory.   She has brought her love of the violin and classical music to students as a teacher for the past two decades.  Leah's goal as a teacher is to help her students find beauty in music, life and in themselves through mastery of the violin. 
As a performer Leah can be found playing with the Wheeling Symphony Orchestra, the Pittsburgh Opera and the Pittsburgh Symphony. She is also a long term member of the Academy String Ensemble, performing many string quartet performances in Pittsburgh and the surrounding areas.
Leah also works on the Pittsburgh Girls Choir administrative team, advocating for her belief in the arts as a powerful tool for both performers and audiences. 
Board of Directors
Jane Potter Baumer, President
Karyn Hricik, Treasurer
Paul Nicolaysen, Secretary
Henry Beukema
Terry Murphy
Sara Ruhle Kyle
Mark Anderson, Artistic Director *ex-officio
Angela Goldberg, Executive Director *ex-officio
Artistic Director Emerita
Rebecca Rollett