HOW CAN I BECOME A CAMERATA SINGER?
Auditions are held on an appointment basis.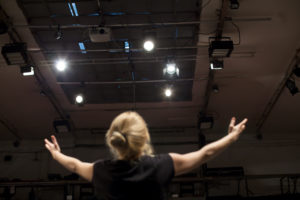 Singers added to the roster will be selected for each concert according to availability and demands of the repertoire.
To request an audition, email info@pittsburghcamerata.org
Please include your musical resume with pertinent choral experience and reference at that time of inquiry.
At the audition, singers will be asked to sing a lyrical piece as well as vocalize and sight read. An accompanist will be provided.
EMPLOYMENT OPPORTUNITIES
The Pittsburgh Girls Choir and the Pittsburgh Camerata are currently searching for a new Executive Director. Since 2021, the Pittsburgh Camerata and Pittsburgh Girls Choir have shared a full-time Executive Director and administrative staff, while maintaining each organization's distinct identity, mission, and nonprofit status. While the Executive Director position is focused on long-term planning and administrative coordination for and between the two organizations, the shared administrative structure allows for strategic innovation and creative growth, and energizes the choral arts presence in the city. The efficiency and stability provided by sharing administrative resources allows each organization to deepen its artistic quality through concert programming, commissioning of new music, education, and the artistic growth of the organizations' singers and musicians. The affiliation benefits the overall arts community as well as the individual organizations. For the full job description and information on how to apply click here.