MAY I BUY TICKETS FOR A GROUP OF MY FRIENDS AT A DISCOUNT?
We offer groups of ten individuals or more a discount to attend our in-person concerts.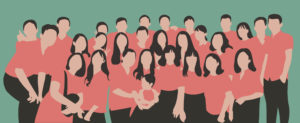 Group tickets are available under the following conditions:
Arrangements must be made in advance.
Group tickets must be paid for in advance
Tickets may be held at the door for members of the group or mailed to the group coordinator.
Discounts start at 20% off the advance ticket price of $30.
Select this link to view details of prices per person. (You will need to download the document in some cases.) Group rate details
EMAIL info@pittsburghcamerata.org to request arrangements for your group tickets.