Latest News from Camerata Singers – Edition September, 2019

One Busy Woman!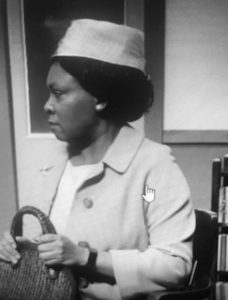 Charlene Canty performed the riveting role of Mrs. Muller in Ghost Light's production of "Doubt" by John Patrick Shanley!
And….
Charlene will star in an evening with the Pittsburgh Symphony Orchestra String Quartet to honor African American Spirituals.
The Early Bird Gets the Cat
When not preparing his Camerata music, Matt Derby is preparing his students at Deer Lakes High School for their production of Cats (4/17-19, 2020)
A Man on the Move
Graham Fandrie, bass is now the Venue Manager at the Greer Cabaret Theater, on faculty,  teaching voice at Washington Jefferson College, and is singing the baritone solos in Carmina Burana with the Pittsburgh Concert Chorale in March 2020.
Did we mention that Graham just moved her six months ago?
The Lady in the Corner
Kathryn Copeland Donaldson, soprano,  got a new job teaching music and chorus K-12 at the school she attended growing up!
She's had a great start to the school year, and we assume she's gotten out of her corner.
Meet the Newest Camerata Baby!
Jacob Dean Thomás Strider, our "Rainbow Baby," was born on June 18th, measuring 6 lbs 15 oz, and 20 inches long. He had already attended 3 Camerata concerts even before his arrival!
Wedding Bells!
Congratulations to Colin Farley, tenor and Emily, who were married on June 21.